Four-Year Scholars
The Maisin Scholar Award is an academic scholarship that is renewable annually for up to four years.
Funds are distributed directly to educational institutions at the beginning of each fall semester or quarter. The funds may be used at an accredited college or university, an accredited vocational school, or for a certificate of training.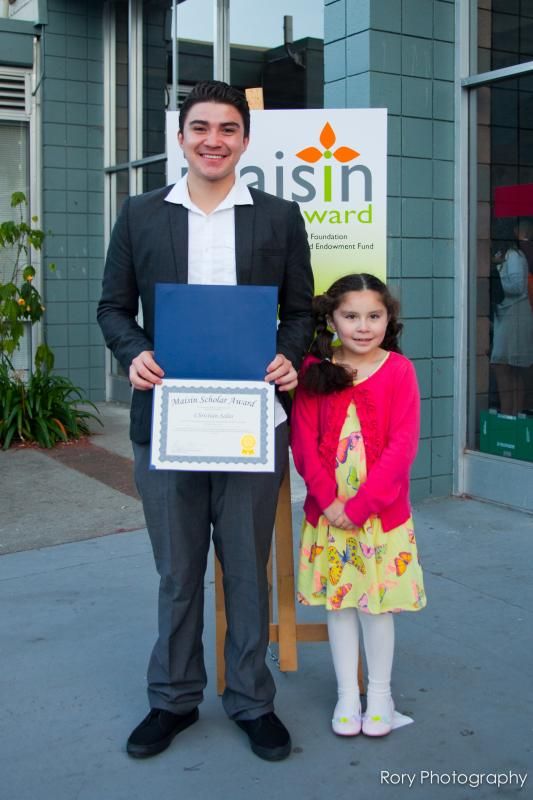 Institutions are instructed to divide the disbursement equally between semesters or quarters. This means that your institution will be instructed to apply half of the award in the fall and apply the remaining half in the spring semester (or one third each quarter depending on the institution).
As a Maisin Scholar you are required to renew your scholarship each year by the second week of July. Students attending a 4-year school will receive $2,000 annually for up to four years, for a total scholarship of $8,000.
Expectations of Maisin Scholars
You must be enrolled in an educational institution. If you are not enrolled in an educational institution by the fall semester of the year you receive the Maisin Scholar Award, your scholarship may be rescinded. If during the course of your college career you are not enrolled for two consecutive academic years, your scholarship may be rescinded.
You must maintain good academic standing. Maisin Scholars are expected to maintain a minimum 2.0 GPA or higher. Supplemental Award Scholars must maintain a minimum 2.5 GPA. If your GPA drops below these minimums, you may be placed on Academic Probation or your scholarship may be rescinded. Regardless of your GPA, if you repeatedly drop courses, withdraw from semesters, and receive F's, you will be placed on Academic Probation. Your initial placement on academic probation will render you ineligible for your full disbursement. You will receive half of your scholarship and be required to reapply for your spring disbursement after the completion of your fall semester. The deadline to apply for your spring disbursement is July 31st. If a second semester (even if there is a gap in semesters) on academic probation occurs, your scholarship will be placed on HOLD until your grades return to the minimum of a 2.0 GPA (no repeated D's, F's or Withdrawals/Drops). Our Program Coordinator is available to assist you with academic recovery plans, and an appointment may be required before re-instatement depending on your situation. If you are struggling, let us know how we can help. We are here to support you and to make your college experience a success.
You are expected to read the Maisin to Maisin newsletters (M2M). The bi-monthly newsletters contain vital information about deadlines, policy changes, and internship opportunities. Our primary method of keeping you informed and up to date on Maisin Program activities, opportunities and events is through our newsletter.
You are required to renew your scholarship annually by the last Friday in January. When you have completed your spring semester, you will need to send us your:
Renewal Form: You must fill out this form completely. If you will be attending a new school, indicate this change in the required field. Your award check will be sent to the educational institution that you designate on this form.
Essay: Write a 750 word essay describing your educational experiences over the past year. Include your major, what you enjoy about school, challenges you have overcome, and areas that you can improve. Describe how the Maisin Scholar Award Program is supporting you in your education.
Transcripts: Obtain a copy of your official transcript, usually available from your school's registrar, or in the mail, by request, through your school's website. Unofficial transcripts will NOT be accepted.
Mail or hand-deliver the entire renewal application packet in one envelope to:
The Maisin Scholar Award Program
474 Valencia Street, Suite 156
San Francisco, CA 94103
You must mail or hand-deliver the entire renewal packet to us; faxes and emails are not acceptable.
If we receive your materials by the second week of July, we guarantee that the scholarship check will be sent to your school by the first week in August. You will want to allow 3 to 4 weeks for your financial aid office to process your scholarship check. In some instances it may take up to 30 days for larger institutions. All renewal packets submitted after the second week in July, if approved, will have disbursement checks issued at our leisure. If renewal packets are submitted after July 30th, your renewal packets will be declined and no disbursement issued for the entire academic year. Please renew your scholarship on time!
Transferring Institutions
Transferring Institutions?
If you are transferring during the normal Fall semester period, indicate your plans to transfer on the Annual Renewal Application and follow normal renewal procedures indicated on the form. The deadline to submit your Annual Renewal Application packet for the Fall semester is the second week of July each year.
If you are transferring to another institution for the Spring semester, then you indicate your plans to transfer on the Spring Renewal Application and follow normal Spring renewal procedures indicated on the form. The deadline to submit your Spring Renewal Application packet is the last Friday in January each year.
However, if you are transferring institutions in the middle of a semester, then you should contact your financial aid office and inform them of your intent to transfer and have them return any remaining funds to the Maisin Scholar Award Program as soon as possible. You should then submit the following:
A completed Transfer of Schools Form-must be typed

A copy of your acceptance letter (it should have your student ID number)
A copy of your new spring/winter semester class schedule
A copy of your Unofficial Transcripts from the institution you are transferring from
Mail or hand-carry all documents to our address
Once the refund has been received (if applicable) from your former institution, we will issue a check to your new institution of transfer as indicated on your Transfer of School Form.
For any questions concerning this process, please contact our office at 415.857.9654.
If you are requesting a disbursement deferral, scholarship extension or are in need of emergency funds for tuition or books, see the following:
Disbursement Deferral
If you are interested in deferring your annual or semester disbursement for a future semester you are still required to provide a complete renewal application during the renewal period. Indicate your reason for the deferral request and how long you wish to defer your scholarship. Your request must be approved and may require a meeting with our Education Advisor or Program Coordinator  if the deferral is longer than two semesters. Maintaining good academic standing and renewal applications are still required during the deferral period in order to remain eligible for future scholarship disbursements.
Scholarship Extension
If you have expended all four years of your scholarship funds with our program, will be graduating either in the fall or spring of your fifth year of college and would like to request an extension for a fall and or spring disbursement, you will need to provide these additional items with your renewal application:
A letter of recommendation from your advisor within your department major that identifies you are on track to graduate, indicating the semester and year. The letter should also identify the remaining courses that need to be completed in order for you to be eligible for graduation. This letter should be on your college/university letter head and signed by your department major advisor or counselor.
A recent copy of your degree completion plan signed by your advisor.
A copy of your fall class schedule
A brief addendum to your renewal essay that shares what your post-college plans are, along with a commitment to provide a graduation photo and a copy of your diploma upon graduation. Please type your name and provide a date and signature on this page.
Please note that you are not guaranteed an extension. Additionally, your academic standing (current & prior) and history with our program are reviewed in relation to an extension request. Your application will not be reviewed until all documents are provided.
Emergency Funds Request:
If you are requesting emergency funds please download a copy of the Emergency Request Funds Forms and provide the supporting documents required when you submit your request. Your request is not guaranteed. Your academic standing, and current history with the program will be reviewed in relation to your emergency request. Please note that your request will not be reviewed until all documents are provided.