Maisin Scholar Internship Program

The purpose of the Maisin Scholar Internship Program is to strengthen the academic level and provide professional development opportunities of our students while simultaneously improving retention rates through direct program participation.  We aim to create partnerships between community organizations and businesses with the Maisin Scholar Award to produce a qualified, diverse workforce, recruit/retain minorities in education, and to provide professional leadership training.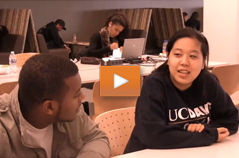 The Maisin Internship Program offers students a unique experience to receive first-hand experience in non-profit, education counseling and health education industries. The program has been designed to provide students with practical experiences related to administrative and business practices, marketing and communications, development and project management, academic counseling for both high school and college students, and to introduce students to the essentials of public health. We are endeavoring to grow these opportunities to meet the professional interests of our scholars.
The participating organizations are:
Eligibility Criteria
Maisin Scholars (or Alums within 1-4 years of having graduated)
Completed their freshman year of college with a 2.5 GPA or higher
Completed all program expectations to date as a scholar
Maintained good academic standing in college and with the Maisin Scholar Award
How to Apply
Students should submit the following to the Maisin Scholar Award Office at [email protected] for consideration:
Resume
Cover letter
Upcoming Semester/Quarter Class schedule
A complete copy of your unofficial transcripts
*See website and newsletters for seasonal deadlines