Resources & Opportunities

As a college student so much information has come your way that often you have difficulty with managing the information, or determining what is important for you. Below are some websites that you will find useful. The links below will provide you with information on a range of topics, from buying textbooks to entering the workforce.
The College Student

---

---

---

A list of scholarships (and loans) that are available to undocumented students.
---

College students are usually low on cash and they do everything they can to cut a few corners and save money wherever possible. And one of the best ways to do that is with the help of TextbookRevolt.
TextbookRevolt couldn't be much easier: college students create an account and input all the textbooks they have that they want to give away. Once they do that, they can then see what other users are offering and swap textbooks with them for free by mailing the textbooks to each other. Read more…
---

RateMyProfessors is not only one of the best resources for college students, it's also one of the best sites to browse when you want to get away from work for a while.
As you might expect from its name, RateMyProfessors is a site that allows college students to rate their professors, who are measured based on their instruction clarity, class difficulty, and how "hot" they are. The professors are generally evaluated on 0 to 5 scale with 5 being ideal.
---
Buying books for your college courses can get expensive! Visit these listing for the best places to buy books cheap. Check out these links…
---

Purdue University's Online Writing Lab (OWL) is a great resource for student writers who want to learn more about writing mechanics, formatting, outline development and avoiding plagiarism.
---

The fully automatic bibliography maker that auto-fills. It's the easiest way to build a works cited page. And it's free.
---

Take Free Courses. Earn Real College Credit.
Most free courses don't lead to college credit. Education-Portal.com's free courses do!
Here's how it works:
1. Watch free video lessons.
2. Pass an exam to earn real college credit.
---
Preparing to Enter the Workforce…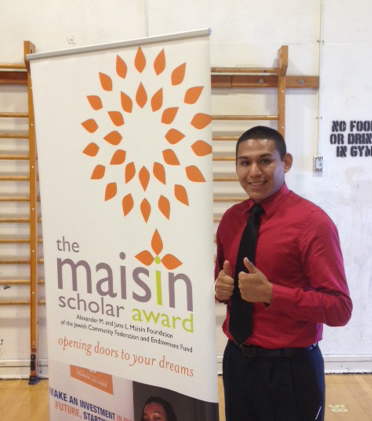 As college students prepare themselves with a college degree and equip themselves for the workforce there are a number of things you can do to leverage your talents, abilities and skills for better opportunities ahead. Joining professional organizations and associations can offer you real prospects for the job market. Internships provide professional experience that all employers look for in a potential candidate. Below are some websites that could yield great benefits to your career development.

The Maisin Scholar Internship Program offers various professional opportunities to expose and prepare you for the work force. See our opportunities here…
---
Resources for students, recent grads, and career-changers
---

Entry Level Jobs for College Students and Graduates
---
"The #1 graduate school directory on the planet"
---

The National Association of Colleges and Employers connects campus recruiting and career services professionals, and provides best practices, trends, research, professional development, and conferences.