How to Apply
To apply for the Maisin Scholar Award, you will need to fill out an online application by the first Friday in March. Please note that we do NOT accept applications by fax or email.
Your online application must include the following uploaded documents:
Personal Essay
Two Letters of Recommendation
High School Transcript (Sometimes called a Scholarship Record)
2013 Application – Now Closed
For questions regarding the application process and packet, please see our FAQs.
When to Expect Your Scholarship Award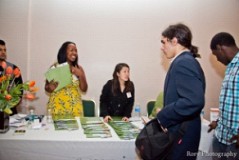 We guarantee your scholarship award will be sent to your school by the first week in August. Please note that once we mail your scholarship disbursement it can take up to up to 3-4 weeks for your institution to process the check and apply it to your account.
Maisin Scholarship Program Timeline
January
Applications can be submitted starting January 1, 2013.
March
Deadline for applications is the 1st Friday in March each year.
April
Candidates' applications are reviewed by the Maisin Review Committee.
New Maisin Scholars are selected and notified.
SFUSD and community announcements of new Maisin Scholars.
May
The Award Ceremony for the new Maisin Scholars is held.
All Scholars' awarded are required to be in attendance.
June
Mandatory Scholarship Orientation for new Maisin Scholars.
Maisin Scholars from previous years begin to apply to renew their award.
July
Renewal applications are due the 2nd Friday in July annually.
August
Scholarship disbursements should arrive at your post-secondary institutions by mid-August.